You spend a lot of time with the people you work with. So who am I? ​​​​​​​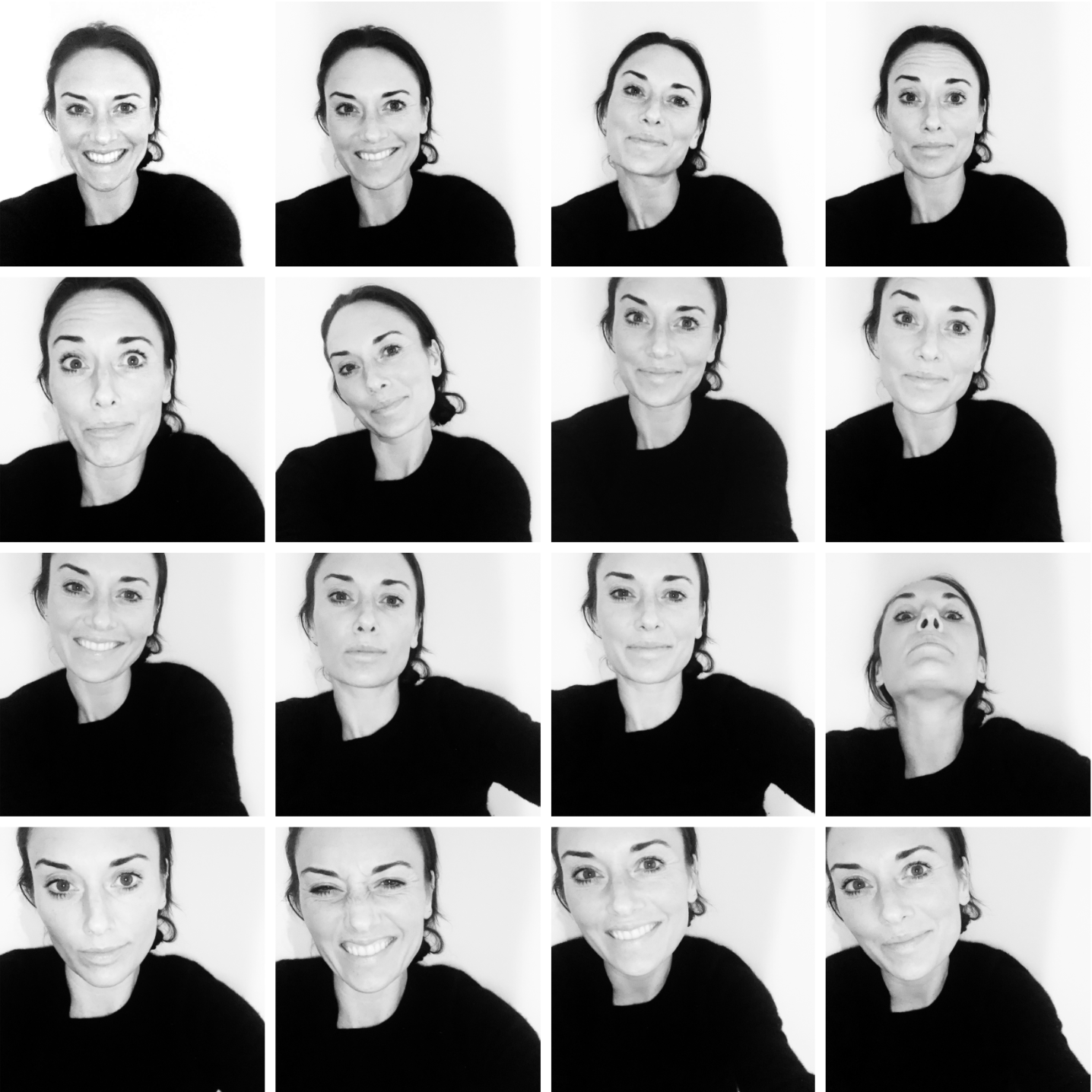 I became a designer because I am obsessed with learning. When you love to learn you end up being good at a lot of things, whether you like those things or not. So in high-school I was being recruited for my math scores, but also for art scholarships. I'm so grateful now for the unexpected wisdom of my 18-year-old self. Turns out that design is the greatest wormhole: I get to be a part of any and every industry. I've spent my career peering into worlds of niche products and processes, molecular biology, installation art, hipster brands, cultural social normative behaviors, album illustrations from developing countries, AI and ML of software giants, and so, so many other different fields. WINNING.
I've been a designer (of just about every flavor) for over 20 years. The fascination continues to grow; I love the science behind the aesthetics, overt and subtle communication challenges, the philosophy and social behavior theories behind the identity and marketing strategies, and the research involved in understanding the messenger and recipient. My superpower is recognizing whole-system patterns, and either altering those patterns to better suit intended communication, or aligning product and messaging more with those existing patterns to build demographic trust. Because my brain works top down, I gravitate toward solving branding and identity problems, but I also thoroughly enjoy illustration, data visualization, infographics, both analog and digital page layout (catalogs, look-books, websites), environmental design, packaging, and working with photographers on product shoots. And of course I believe in working with companies whose messages and products I believe in wholeheartedly, which for me means the health, wellness, and outdoor industries. 
When I'm not in front of a computer you can usually find me far up a mountain or a pitch of rock; even better if combined with foraging and/or travel. I have been teaching and co-chairing for the Washington Alpine Club since 2015 and it is a true labor of love. I'm a 200hr certified yoga teacher, have completed the AIGA Single Pitch Guide course and expect to test in 2021, and I'm working towards an Institute for Functional Medicine Health Coach Certification and AIP Coach Certification to support AIP retreats, giving people diagnosed with autoimmunity the tools and start they need for their journey. And I have enough wilderness skills to survive the zombie apocalypse.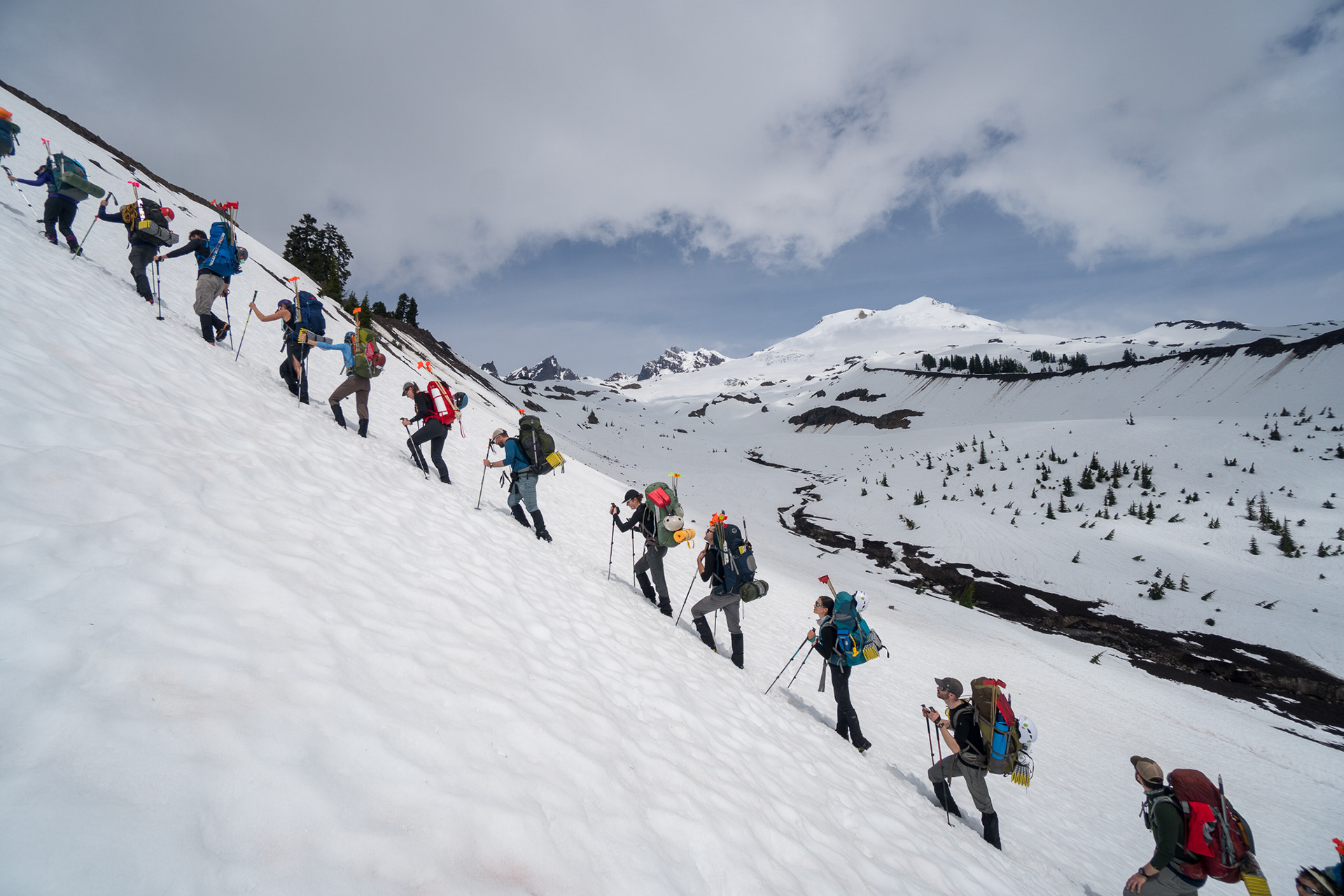 CURRENT INTERESTS :: alternative baking flours and recipe invention, epigenetics, microbiome and virome, neuroscience, ethnobotany, foraging, fermenting, backpacking, mountaineering, climbing, yoga, breathwork, painting, drawing, sculpting, pottery, food photography, urban farming & backyard gardening, big data, cheesy jokes, weird holidays, biking, surfing, slackling, highlining, salsa ruida, new places, new experiences, new foods, new people, new perspectives, adventuring without an agenda, adventuring with an agenda, devouring books, MAKING STUFF.
I/E N F/T P/J 
STRATEGIC-LEARNER-COMMAND-INPUT-ACTIVATOR
RED 86% BLUE 79% YELLOW 51% GREEN 13%
CHARACTER STRENGTHS #1, CURIOSITY
I only give personality tests so much credit, but they do help us to communicate otherwise very abstract and subjective concepts, so here we go.  
On Myers Briggs/Jung personality tests I'm almost a dead split between introvert/extrovert and right/left brain. HA! I like to believe that means I'm well balanced. So while this Jung score doesn't really seem to help much since the only one over 52% is N (intuition, at about 78%), I do identify with my slight introvert skew (52%) and
I

NTP
and
INTJ
descriptions resonate. 
This score all made sense to me. I'm naturally a whole-systems thinker and I am very comfortable in leadership positions. An example: I am a cochair for the Washington Alpine Club in Seattle Washington where I help run some of their biggest programs. Short story: A few years ago I was co-chairing the 16-week mountaineering program. In the spring, recent grads, instructors, and cochairs get together for two days in the forest for a skills refresher and talk about all the things that could be improved about the program. There was a stimulating discussion with many people offering feedback. I was suggesting solutions in real time that solved multiple problems at once, and people were very interested in implementing them. I was excited. In contrast, fellow cochairs were reacting very differently to the discussion, taking the feedback as personal criticism and having strong emotional responses. That was the moment I realized that I do have a special skill as a big-picture strategist. I remember doing these kinds of things even in grade-school: making up games and projects and rallying people to join in: making ice forts, creating vast play-doh ocean scapes, digging ponds, etc.
The strangest thing happened when my team at Microsoft took the Insights Discovery personality test together. Before you reveal your results to your coworkers, they guess what your highest scores would be in. Weirdly, only two of 18 people suspected any red at all and even they were non committal about it. Ha! See the center in the image below. Where such high red and such low green would imply I'm less personable, my coworkers thought otherwise. Exhibit A: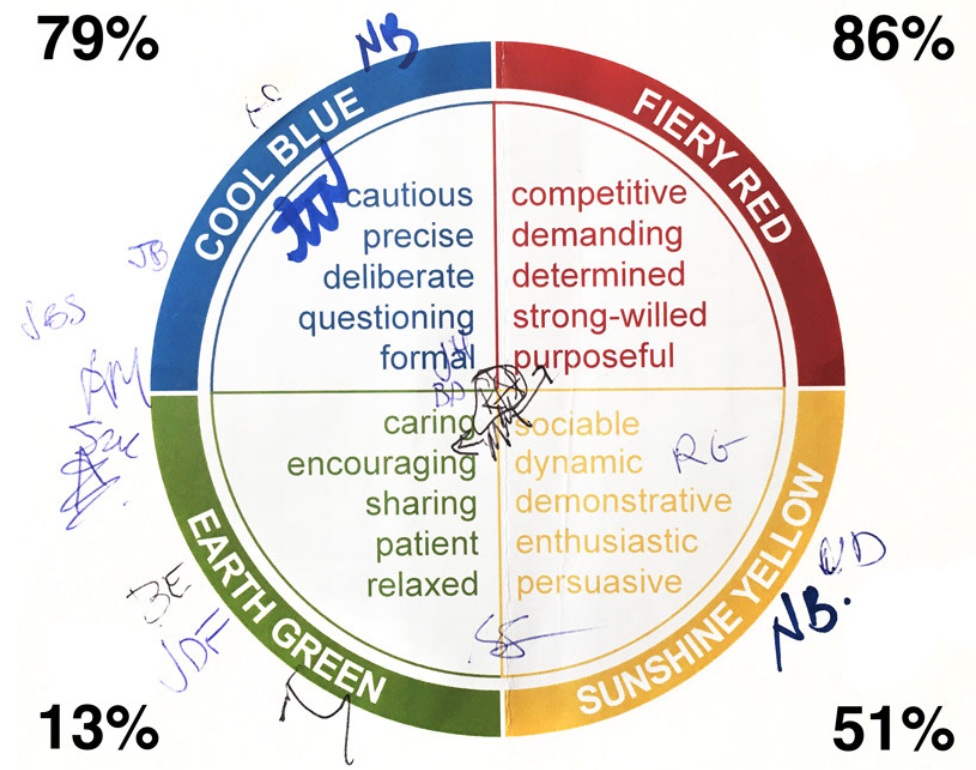 VIA Character Strengths Profile
Curiosity, Perspective, Love of Learning, Zest, Gratitude, Appreciation of Beauty & Excellence...

Via Character Strengths are used heavily in the Institute for Functional Medicine coaching programs and are embraced by many in industries utilizing positive psychology and motivational interviewing to identify people's values and intrinsic motivators. It prioritizes 24 different strengths in 6 categories. My top 10 were: Curiosity, Perspective, Love of Learning, Zest, Gratitude, Appreciation of Beauty & Excellence, Honesty, Creativity, Hope, Bravery.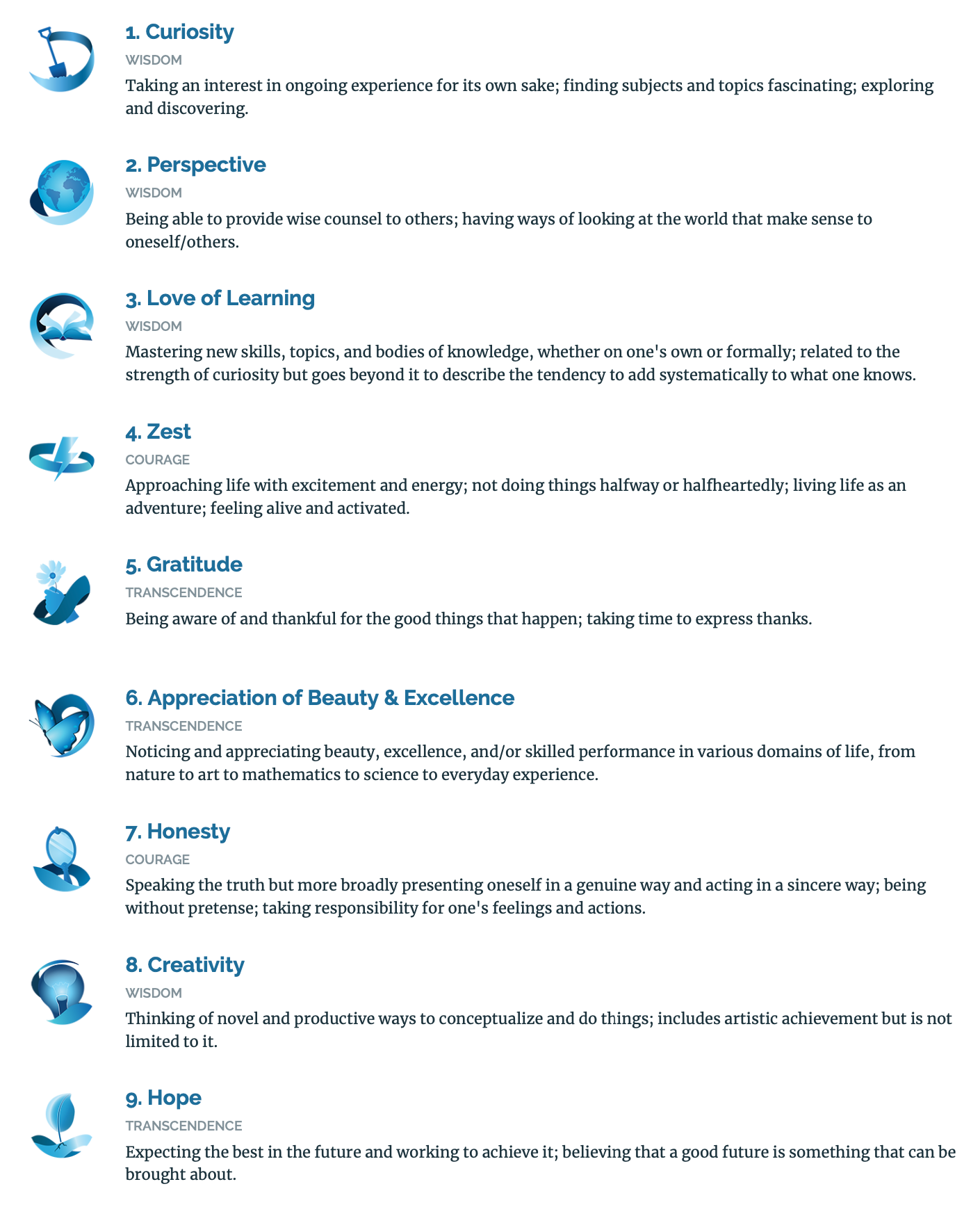 WORK SHORTLIST

What have I been doing the last decade? I've been problem solving for some of the biggest companies on earth.